comment back the following people:

(Blog follows responses)



anti-emo~ It's cool

elie~ Without the debt and (maybe) PAs, my story is just boy/girl.

Of course I'm assuming your older sibling isn't.... that, and that your immediate family and uncle aren't severely depressed, but well I'm not sure what you were saying when you said we're on the same page.

Not sure if we are or not. Hmm..

riff~ Though the percentage of priests who do that is quite low and there are plenty of good Catholic priests, I agree with you and Bill Maher that "2% of priests reaming kids up the ass is still a bit too much"

That's one of the only things I didn't like about Pope John Paul II was his handling of that. Benedict on the other hand... not a whole lot I like to begin with.... and I didn't know you were Catholic but I'm not surprised. So many Catholic people just get tired of the hypocrisy of the church (not Jesus) itself.

Cody~ I tried for the 4th time today and was cut off... does some higher power not want me to talk to you.... I can't even load your page. Well if you see this I don't want my image to be freely seen here (hiding from the Patriot Act's police state you see) but I look like CrazyCanadian somewhat (long hair).

incrediblebrendan~ Oooh an "Outlook good". Thank you for giving me something that bastard of an 8 ball never did. Thank you ;P


Back to our irregular programming, the San Antonio Spurs just got another championship under it's belt in a 83-82 game vs the Cleveland Cavaliers and though in some ways that team is Dallas Mavericks' rivals I'm not pissed about it... what I am pissed about is the amazing luck of this guy:





Not only is he the MVP of a series sweep for which he's getting a ring, he is also about to marry: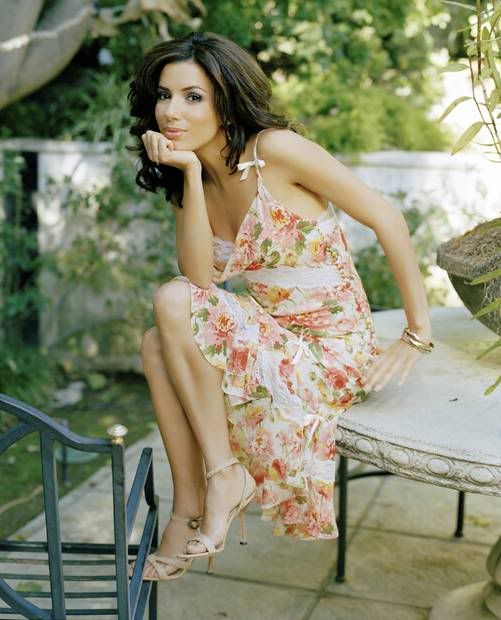 and get another ring

In agreement with an ABC announcer, "damnit parker you can only have two of the three!"

And to hold y'all over until Part 1 of this little miniseries (to which the Prelude will be deleted so if you want information message) here's:

Metallica vs Megadeth Part II

Ride the Lightning vs Peace Sells... But Who's Buying?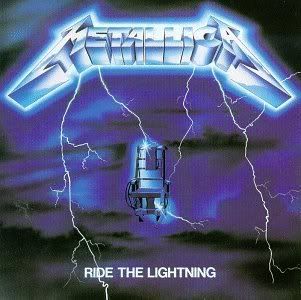 vs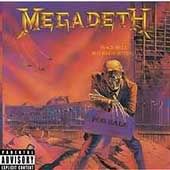 After finally getting around to actually picking up Peace Sells (admittedly I still don't even have Killing is My Business but remember that defaulted to Megadeth for Mustaine's heavy participation in both that and Metallica's Kill Em All) I declare this match a tie!

And let me tell you, I was not expecting Peace Sells to so much as compete at first. Ride the Lightning has both the song that made me pick up a guitar with the ending solo in Fade to Black as well as one of my favorite solos from Metallica in Ride the Lightning (which Mustaine also co-wrote, along with Call of Ktulu).

But the Sophomore efforts of both bands also show how their music styles seperate after very samey Freshman offerings. Where Metallica gets epic with songs bordering on 10 minutes long, a variety of riffs and solos and thought-provoking lyrics all very memorable, Megadeth combats this with either slowing down the tempo for fun beats (then rushing it up at the end) or keeping it at ridiculous pace with lyrics ranging from ridiculous dark themes (The Conjurng) to quasi-political mocking commentary on daily life (Peace Sells).

So the two albums are classics in repsectively different styles of thrash metal. Metallica has its gigantic, epic sounds while Megadeth has nothing but pure fun set to production values compromised by using the budget to buy some coke.

If I want something to just blow me away with epic proportion, I'll go with RTL. If that's too heavy-handed and I just want it fast, loud and rude (and in Megadeth's main departure from Metallica's sound possibly start dancing) I'll turn on PSBWB.

I can't compare the styles quite as easily as I thought. I can only tell you both are classics.

Megadeth leads 2-1. And I still think Master of Puppets will anihilate So Far So Good, So What? but given the surprises here it may actually be interesting. I just have to pick up the latter to see (sorry Dave I uh.... sorta binged on buying your rivals' albums before).

We'll see if Steve Jones' guest guitar work on a misheard cover of "Anarchy in the U.K" helps anything.